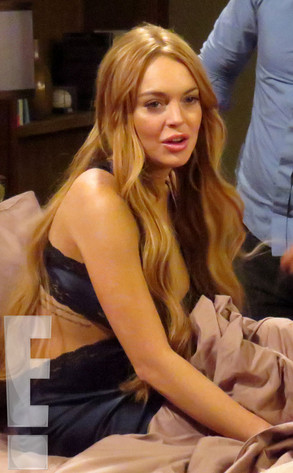 AKM-GSI
Cool your jets, people. Everyone—even Lindsay Lohan—has the occasional off day.
A source tells E! News that the 26-year-old actress, who's currently filming a guest spot on Charlie Sheen's Anger Management, showed up early to set Tuesday morning, but then ran behind for almost all of her scenes.
"She is delaying shooting big time," adds the source, noting that the production ran "several hours" behind schedule mostly due to Lindsay's alleged tardiness.