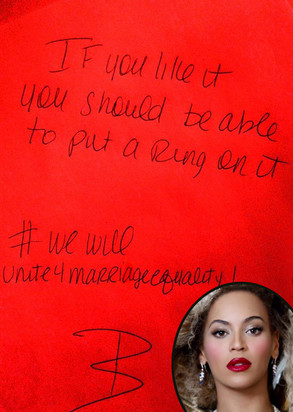 Instagram
Beyoncé wants fans and supporters to bow down to what is fair, just and right.
Hours after the debate on Prop 8, California's controversial ban on gay marriage, raged in the Supreme Court, the Grammy winner came out in vocal support of marriage equality.
And the singer used her formidable Facebook page as a platform to let the world know her stance.