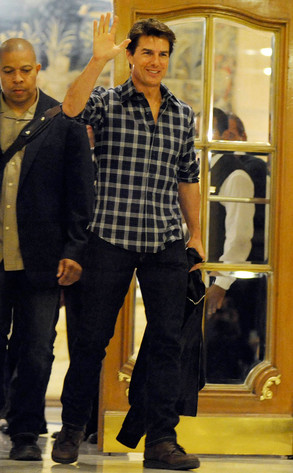 Splash News
Tom Cruise is a man of manners.
The actor has been in Argentina promoting his new movie Oblivion in Argentina and, in between appearances, Cruise made sure to sample the local cuisine—and he was apparently a very welcome patron.
"I was sent to prepare the menu especially for Mr. Tom Cruise," Ken Shiizu, chef of M Buenos Aires restaurant, told E! News.