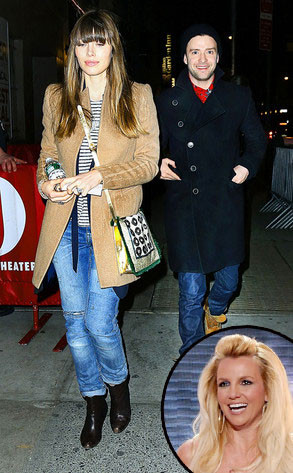 Sharpshooter Images / Splash
Justin Timberlake and Jessica Biel had a wild weekend getaway in Las Vegas.
The cute couple headed to the desert destination for a two-day celebration of their engaged friends' separate bachelor and bachelorette parties.
The festivities kicked off Friday night when the two parties started at separate restaurants for dinner. Biel and the gals hit Fix at the Bellagio while Timberlake and the boys dined at Yellowtail (also at the Bellagio).