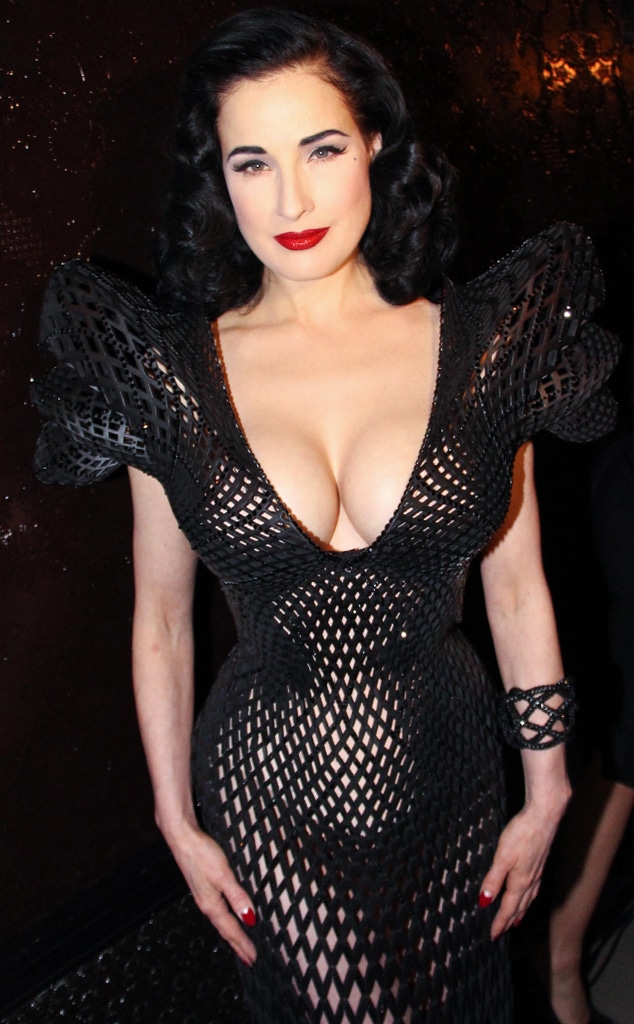 Ronald Riqueros/Patrick McMullan/Sipa USA
Burlesque queen Dita Von Teese knows a thing or two about retro beauty: The milky-skinned siren has conjured an entire persona by drawing on a vintage vibe that melds the sensuality of a Varga girl with the kittenish playfulness of Bettie Page.
We recently chatted with the sultry star at the launch of her new lingerie line and she shared her tips and tricks on how to pull off retro makeup with can-do flair—and nope, you don't need your own supersize martini-glass bathtub to turn heads while doing it.
1. Rock a Red Lip: "I think red lipstick looks good on every woman," Dita says about this retro-glam must-have. "She just has to find the right red lipstick. I'm a big fan of a matte red lip because it's easier to wear, and it's always classic and always elegant."
2. Go for a Matte Skin: "I love like clear, beautiful, matte skin," she shares. "It's always an essential of retro-style makeup, I think. I like a powdered matte finish."
3. Find Your Old-School Pop-Culture Inspiration: Not everything comes down to makeup and accessories: Dita says that a big part of her retro beauty secret is finding the right old-school inspiration to get her in the right mood. "I like to watch a lot of old movies. That always does it for me," she says. "I always feel inspired by movies with beautiful, glamorous costumes. And I love musicals. I always go for those 1940s-era Technicolor films with big musical numbers."