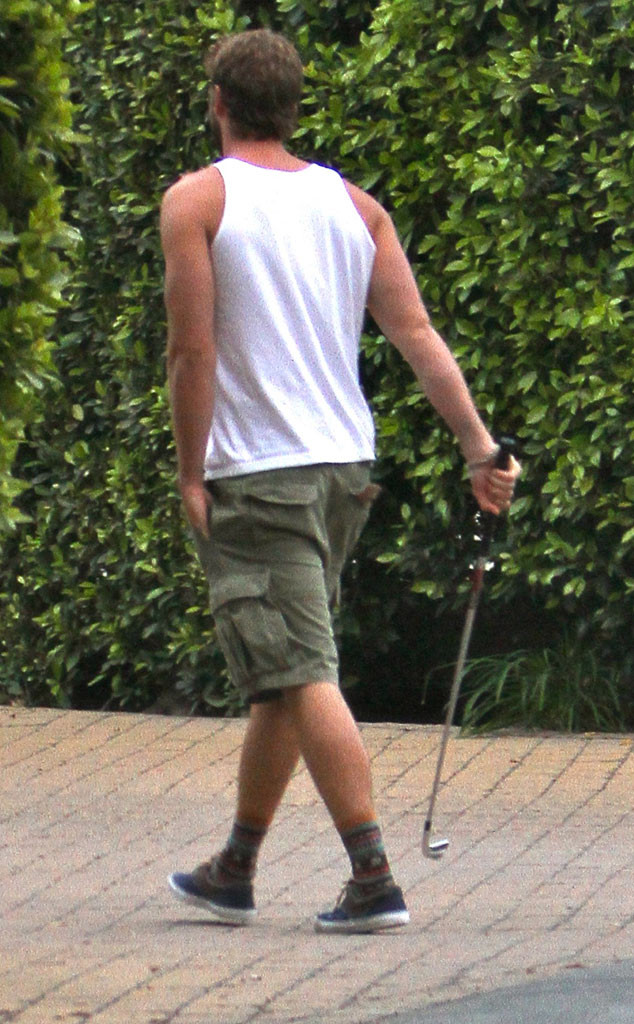 Jacson / Splash News
It's a happy day, y'all: Miley Cyrus and Liam Hemsworth appear to be working things out.
On Saturday, the Hunger Games hunk dropped by his fiancée's L.A. home, dressed casually in sneakers, cargo shorts and a tank top. (He was also carrying a golf club, so maybe he and the twerking superstar were planning on a relaxed backyard game.)
But that's not the only good sign for the future Mr. and Mrs. Hemsworth. On Sunday, after asking fans' suggestions for her new Twitter profile picture, the bride-to-be chose a glitzy image prominently featuring her rock of an engagement ring.
And now that Liam and Miley are finally back on the same continent, it certainly looks like they're moving forward and putting those pesky breakup rumors behind them.
Unicorn onesies can do magical things.