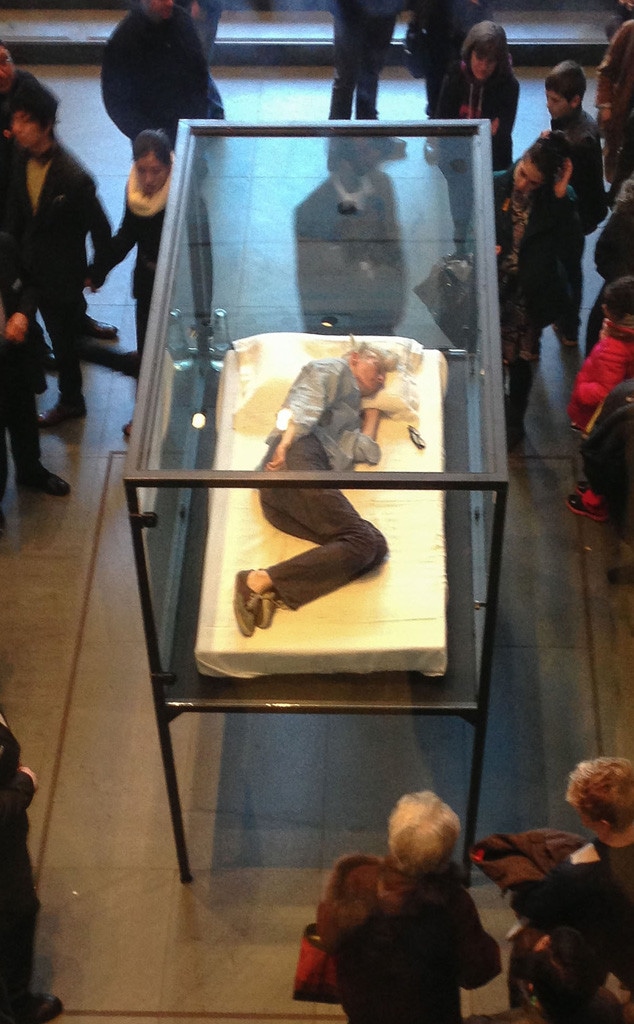 Spartano/MaxNY/FAMEFLYNET PICTURES
This brings a whole new meaning to getting some beauty rest.
As a part of a surprise performance piece called "The Maybe," Tilda Swinton is sleeping in a glass box at New York City museum MoMA…and she plans to pop in and out of that box for a snooze for the rest of the year, according to the Gothamist.com.
The We Need to Talk About Kevin star kicked off her exhibition Saturday, staying the whole day in the box, with only a mattress, pillows, linens and a water jug to accompany her. 
According to the site, Swinton will be performing the piece about a "half-dozen more times" before the end of the year in different locations in the museum.
The 52-year-old Oscar winner first performed the piece at the Serpentine Gallery in London in 1995, and then in 1996 in the Museo Barracco in Rome, according to the Washington Post.