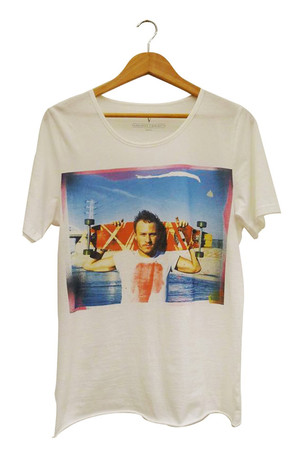 heathledger.com.au
Here's a chance for Heath Ledger to touch a new generation—and cover the torsos of the fans he left behind.
Five years after his death, the Oscar-winning actor's sister Elana Rosa has teamed with Naomi Watts' photographer brother Ben to create a commemorative T-shirt for charity, the first Ledger product to be sold with the approval of both his estate and family.
The tee features a photo—taken by Ben Watts in 2004—of the Australian thesp in chill skater mode in Los Angeles. That was right around the time Ledger was shooting the based-on-a-true-story skateboarding movie Lords of Dogtown.