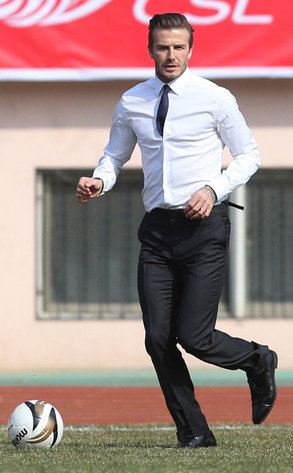 ChinaFotoPress/ChinaFotoPress via Getty Images
By now, you've surely seen the photos of David Beckham hitting the soccer pitch in China. At least from the front.
The footballer, who recently became the ambassador for the country's top-tier league, was visiting Beijing when he decided to play a little pickup soccer with the Qingdao youth team at Tiantai Stadium in a full suit.
Or more importantly, in the most impeccably form-fitting pants we've ever seen.
Do you believe in love at first sight, or should David walk by again turn around?