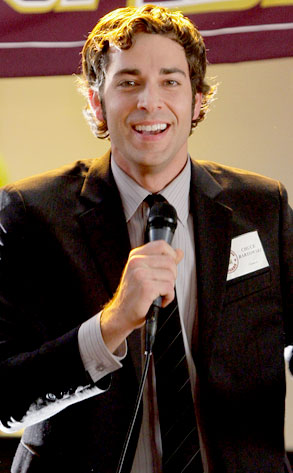 NBC Photo: Byron Cohen
Veronica Mars may not be the only fan-favorite TV show getting the film treatment.
Zachary Levi says he'd love to follow in Kristen Bell's' footsteps and make a Chuck movie!
"I've always thought doing a Chuck movie would be fun," Levi told us at the "A Night at Sardi's" benefit at the Beverly Hilton Hotel when asked about following the Mars movie model. "If we had just gone straight to monetizing it and selling it directly to the fans then, we might still actually be on the air."