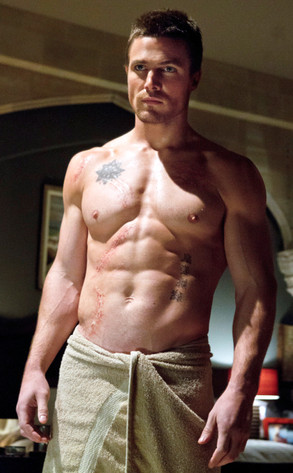 Jack Rowand/The CW
Arrow's Stephen Amell may soon be steaming up the big screen.
On the heels of Emma Watson's firm Fifty Shades of Grey casting denial, the CW star has confirmed he's in talks to star in the upcoming flick, based off of E.L. James' bestselling BDSM book.
"I get questions about Christian Grey all the time," the hunky actor said in a video posted on his Facebook page where he addressed the film's casting rumors. "That project is a long way off. I know this, because I had a meeting about it."