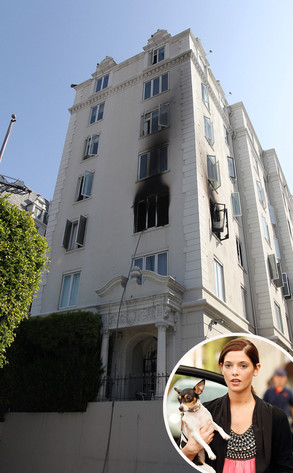 PacificCoastNews.com; Nathanael Jones/ Sam Sharma; PacificCoastNews.com
UPDATE: The LAFD confirms to E! that two dogs were recovered from the fire. One dog was deceased. The owner, which hasn't been confirmed to be Greene, took possession of both dogs.
Meanwhile, the West Hollywood Sheriff's office confirms that a candle initially started the fire. The fire was contained to the one unit and is still under investigation.
________
Ashley Greene's West Hollywood condo caught fire earlier today.
While Los Angeles County Fire Department spokesman could not say that the apartment at the Granville Towers belonged to the Twilight actress, a source confirms to E! News that it is indeed Greene's place.
The LAFD spokesman confirmed that three people complained of injuries and were treated on the scene. The individuals were told that they should go to the hospital, but chose not to.