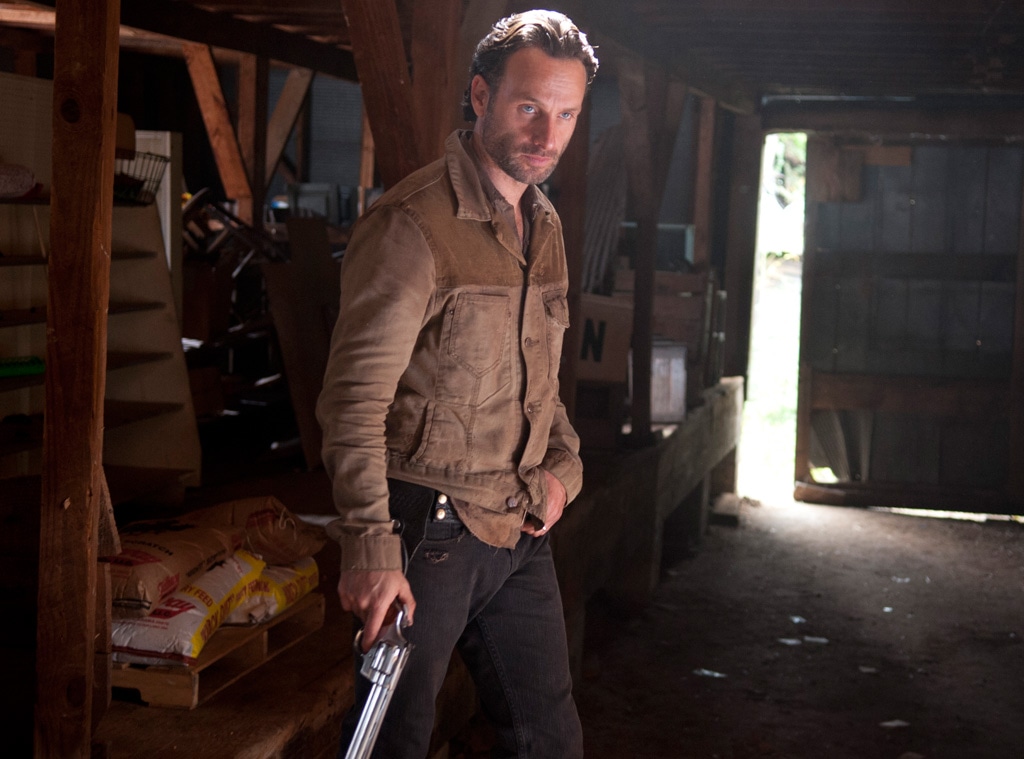 Gene Page/AMC
There are only two episodes left in this season of The Walking Dead! Only two more episodes for us to learn what will befall the beleaguered denizens of the prison! Only two more episodes for the Governor to execute his nefarious plans...and maybe Andrea, too!
So what can we expect? We tracked down Rick Grimes himself, Andrew Lincoln, to give us a tease.
What can you tell us about Sunday's episode?
It's an incredibly emotional episode. And heroic. There are two performances in it that, when I was watching actors do it, I just loved it. It was perfect. Like a lot of the writing this season, it goes in a way I never anticipated, and it's very surprising. It's a great episode. It felt like clockwork. Every scene earned its place and moved the story along like clockwork.
Does that leave any room for drama in the finale?
That episode doesn't pull any punches. It's pretty much what everyone has grown accustomed to in our season finale. It's carnage, and there is death. Something happens that I find incredibly shocking that relates directly to my character and the prison family. It really came out of left field for me and I never expected it. When I read the script, I was really shocked.
Someone's gonna die? Is it a series regular? Day player? Who dies? Who dies, Andy????
It's safe to say there are deaths. I'm not gonna be the person who is quoted saying more than that! Leslie, if you were showrunner, and you wanted to finish strongly and shock people, what would you do?
Dig into the source material and come up with an ending that diverges from the comics.
We need you in the writers' room, Leslie!
Don't say that. I'll be on the first plane to Georgia. Do not say that to me, man. So what else should fans know about the finale then? Is this a wrapping-things-up kind of finale or a cliffhanger finale?
I will say that there are satisfying things—storylines resolved—but also, it's heartbreaking.