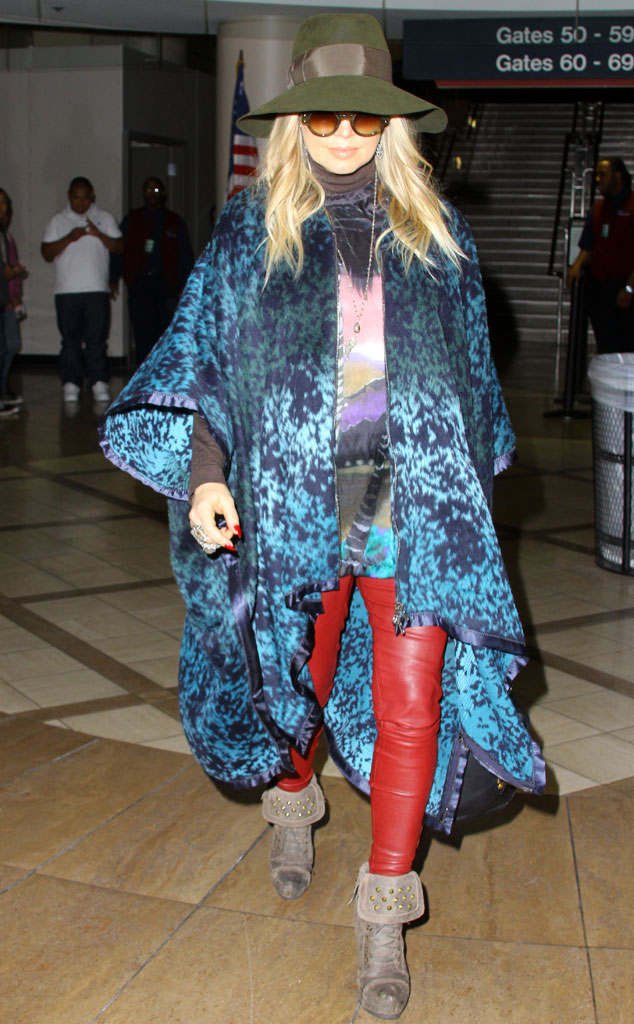 AKM-GSI
Will.i.am is tweeting back!
The Black Eyed Peas frontman took to Twitter last night to shoot down "false" reports that the Grammy-winning group is looking to replace Fergie.
"The rumors on @fergie being replaced are so false @PerezHilton & @TMZNEWSS_ is the furthest from the truth #BEP4ever #fergieROCKS...#family," he posted on the social networking site.
Will.i.am's tweet comes after Hilton posted a report claiming the group was auditioning ladies to take pregnant Fergie's spot while she reports for mommy duty.
Meanwhile, the mom-to-be was spotted arriving back at LAX airport after a trip to NYC. Josh Duhamel's gal sported sexy red leather pants, a green hat, sunglasses and hid her baby bump under flowy colorful tops.
Lookin' good, Ferg!