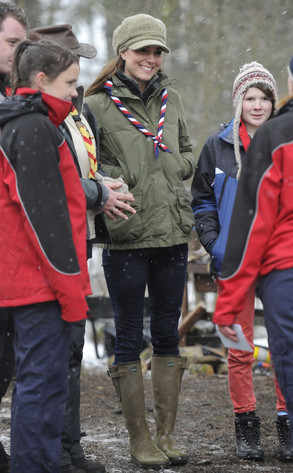 Press Association via AP Images
Winter weather isn't going to slow this duchess down.
On Friday, Kate Middleton volunteered with Scout leaders and kids at a training event in Cumbria, a county in northwest England. The pregnant royal worked with Beaver Scouts (6-8 years old) and Cub Scouts (8-10 years old).
Wearing jeans, boots, a green hat and several layers of clothing, the mom-to-be also wore a very important accessory: her red, white and blue kerchief!