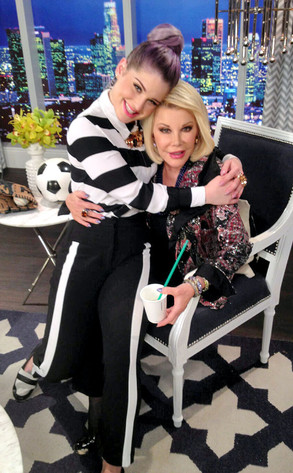 Twitter
Best look of the week? Kelly Osbourne back in her usual spot on E!'s Fashion Police.
Which actually isn't on Joan Rivers' lap, but both were happy to pose for a twitpic in that position.
"Welcome back Kelly!!! THRILLED to have my darling @MissKellyO back on set at @e_FashionPolice. XOXO," Joan tweeted today.