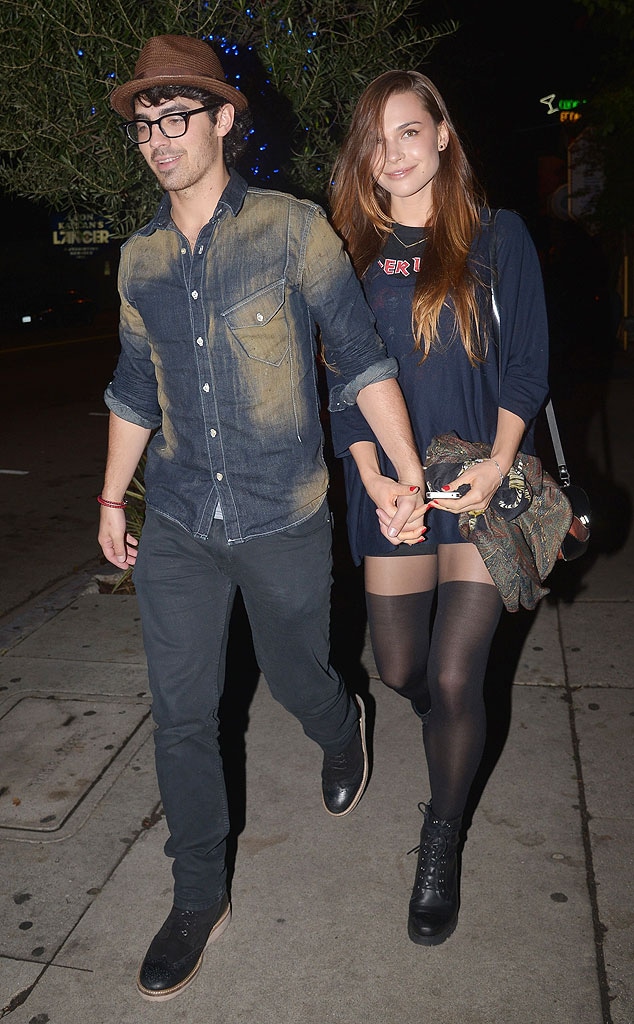 VLUV / Splash News
Joe Jonas does not—we repeat, does not—have a sex tape.
Rumors began to swirl today that an explicit video starring the Jonas Brothers singer and his Swiss girlfriend Blanda Eggenschwiler will be released next month.
"There is no truth or validity to this story," Jonas' rep tells me. "It is completely false."
A website claimed that a videographer in the room a Buenos Aires hotel room filmed the lovebirds enjoying booze, weed and sex toys. The site goes so far as to say Eggenschwiler, a former model who now works as a graphic designer and illustrator, orchestrated the shoot in order to help booster her career and fame.
Jonas and Eggenschwiler were first linked in November.
Catch the season premiere of Married to Jonas on Sunday, April 21 at 10:30 p.m. only on E!