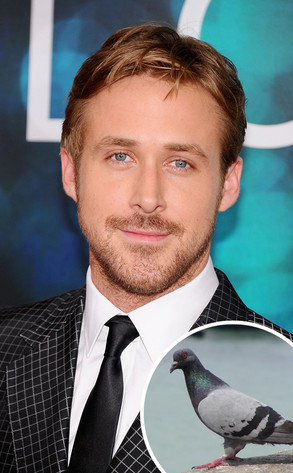 Jamie McCarthy/WireImage
Ryan Gosling has likened himself to a dead pigeon. Oh OK, Ryan Gosling.
While discussing his "Hey Girl" meme (which pairs pictures of the actor with pick-up lines or feminist theory) with The Hollywood Reporter, Ryan Gosling claimed, "I don't think it's really about me. I think it really is sort of like, I'm a pigeon and the Internet is Fabio and it just happened."
If you don't understand the allusion, that's OK: Fabio, the king of romance novels, was riding a roller coaster while promoting an amusement park and suffered an ill-timed encounter with a bird that...well, it exploded in his face.