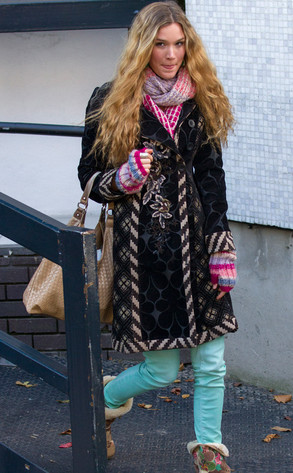 Simon Earl / Splash News
It's probably for the best that Joss Stone had no inkling of what was allegedly being plotted against her before two men were arrested on suspicion of conspiring to kill the singer.
Per BBC News, a detective constable testified today in the suspects' ongoing trial in London that one of the accused, 35-year-old Kevin Liverpool, had kept a diary in which he had written down Stone's date and place of birth and notes about her career; and made a list, numbering 1 through 3, "rob," "wet/injure" and "death," with wet being slang for stabbing.
Liverpool and 32-year-old Junior Bradshaw have denied conspiring to murder, rob and cause grievous bodily harm.