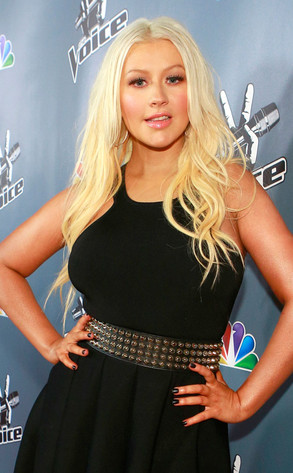 Trae Patton/NBC
Christina Aguilera's looking hotter than ever these days!
On Wednesday, the slimmed-down, sexy star stopped by The Voice season 4 premiere screening in L.A. Wearing a form-fitting black dress with a studded belt, the newly svelte singer told E! News she's "always here to come back and support!"
And while the 32-year-old blond beauty won't be back in the fancy chairs this season, she's still very much a part of The Voice family, including Blake Shelton and Adam Levine (who admittedly are a lot to handle!).