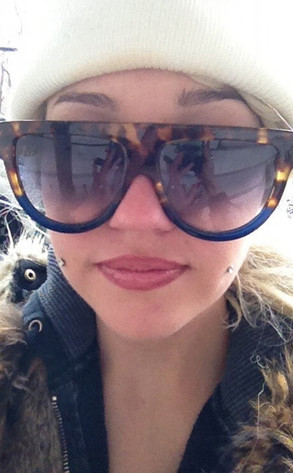 Twitter
Watch out, Ryan Lochte, Amanda Bynes is quickly becoming our favorite person on Twitter.
The former What I Like About You star took to Twitter last night to show off her brand-new cheek piercing in a new photo, where she's sporting oversize shades and white beanie.
No caption necessary, natch.