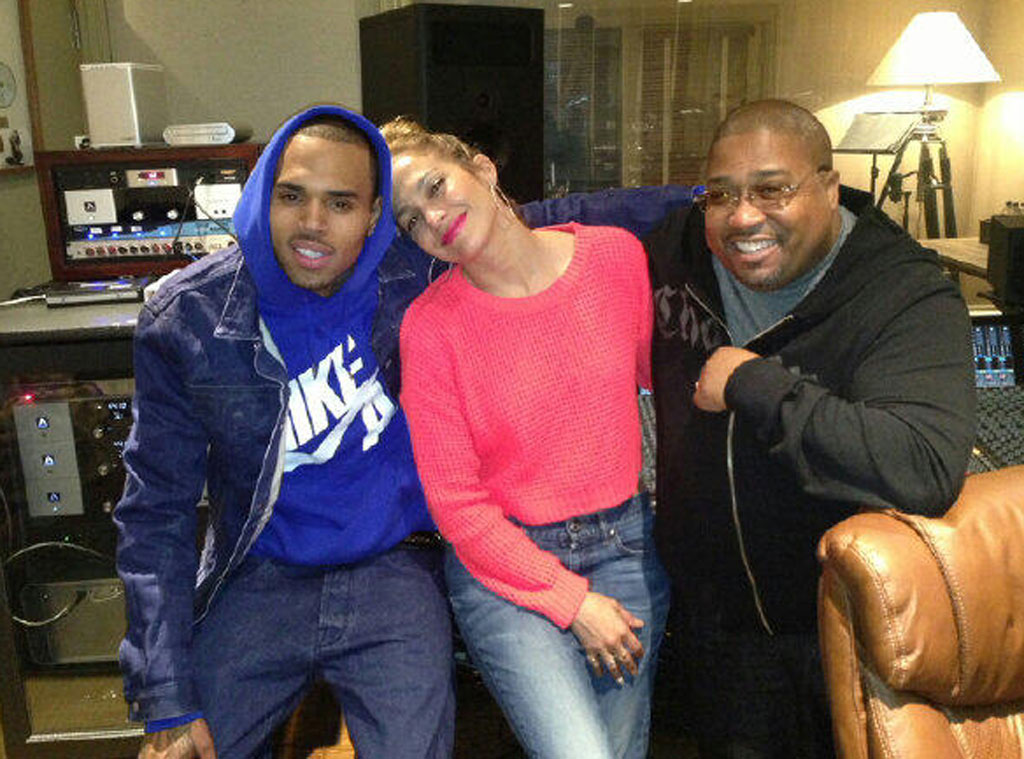 Twitter
It looks like a Jennifer Lopez and Chris Brown collaboration may be on the way.
The 43-year-old songstress tweeted a photo of herself posing with the 23-year-old crooner in what looks like a recording studio office earlier today.
"@chrisbrown @CORYROONEY @BEAUcasperSMART @missgillygrace #studiolife #makinghistory #Album10 #SAMEGIRL," Lopez captioned the shot.
In the photo, a smiling J.Lo, dressed in jeans and a pink sweater, leans against Brown who's sporting jeans and a denim jacket over a blue Nike hoodie.
Also in the pic is songwriter and producer Cory Rooney, who's worked with the likes of Destiny's Child, Jessica Simpson, Mariah Carey and Lopez's ex Marc Anthony. Rooney posted the same pic of the trio on his Tumblr page with the caption, "S--t got real serious up in here tonight..."
Rooney worked with Lopez on a bevy of her hit songs, including "Jenny From the Block," "I'm Real," "If You Had my Love" and "Ain't it Funny."
Do you want to hear Lopez and Brown make a song together? Sound off below!