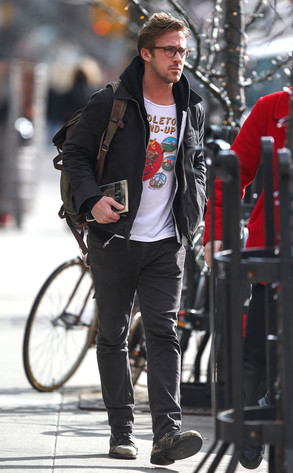 GSNY/Splash News
Fact: Ryan Gosling may not be acting right now, but Ryan Gosling will forever be sexy.
The 32-year-old actor stepped out in New York City yesterday on the heels of his recent announcement to "take a break" from acting.
Standing curbside in Manhattan, Gosling was photographed looking handsome as ever in dark-rimmed glasses, a black hoodie and roughed-up combat boots. The on-hiatus actor was also carrying the book El Topo, from the film by Alejandro Jorodowsky.