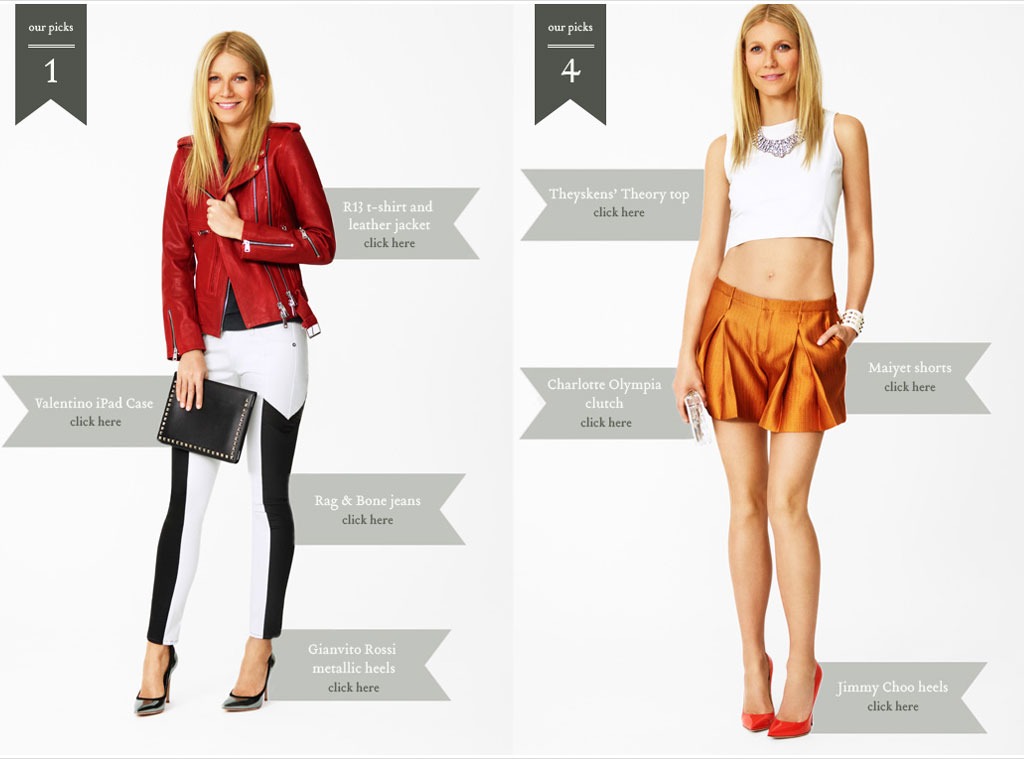 Courtesy: GOOP, Net-A-Porter
So much for spring cleaning!
While most of us are whittling down the items in our closets in prep for the new season, Gwyneth Paltrow is stocking hers with new spring essentials—more than $458,003 worth of items from Net-a-Porter, to be exact!
And (lucky for us?) she's taken the time to share her pricey picks, since according to her latest post on Goop, her spring edit with the online retailer is "back by popular request."
We're not exactly sure who's knocking down Gwynnie's door to get insight into her expensive taste, but she definitely proves she has a flawless sense of style and sharp eye for the hottest spring trends. Along with modeling eight outfits that showcase the latest looks from the runways—think an edgy punk look, a sweet pastel number and an eye-popping printed outfit—she also proffers a number of fab clothing items and chic accessories to pull off each style.
Sure, her $5,495 Valentino Rockstud python trapeze bag and her $850 Alexander Wang leather shorts would require many of us to take out a small loan in order to channel her springtime style, but we can definitely still find inspiration in Paltrow's lavish looks!
What do you think of Paltrow's spring wardrobe picks?