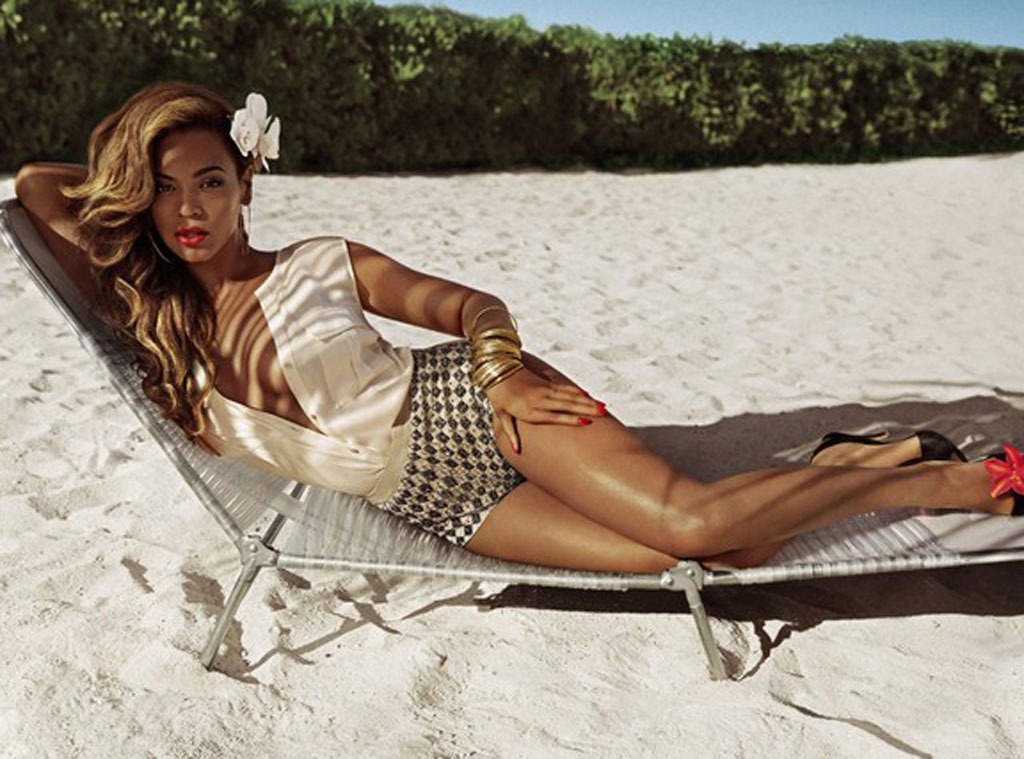 Courtesy: H&M
As if summer couldn't come soon enough, we just got word this morning that Beyoncé is the new face of H&M's upcoming collection. 
Hot!
In the beachy campaign shot, the gorgeous star exudes retro glamour in patterned hot pants and a plunging cream-colored top, accessorized with tropical flowers pinned both to her sideswept hair and her peep-toe heels.
Jay-Z's wife radiates confidence and even a sense of luxury in the middle of paradise (the Bahamas, to be exact)—undoubtedly bringing tremendous appeal to the popular (and affordable!) mass retailer. 
 "I've always liked H&M's focus on fun and affordable fashion. I really loved the concept we collaborated on to explore the different emotions of women represented by the four elements—fire, water, earth and wind. It was a beautiful shoot on a tropical island. It felt more like making a video than a commercial," the star said in a release. 
Look out for fabulous new warm-weather clothes, as well as additional campaign shots and a mesmerizing commercial featuring a new song from the singer, "Standing on the Sun," to roll out in early May. 
What do you think of Beyoncé's new campaign for H&M?