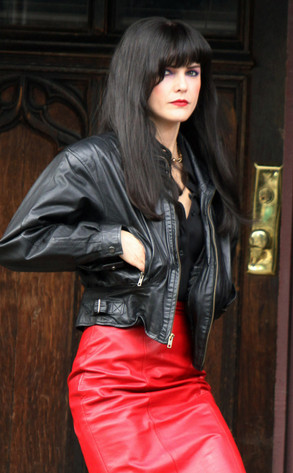 Jose Perez / Splash News
Keri Russell, is that you?
The actress was spotted with a vampish new look strolling down Manhattan Avenue in Brooklyn on Monday. But fret not, Felicity fans, the 36-year-old was only in character on set of the FX spy series The Americans.
Russell plays a Russian spy undercover as a U.S. housewife on the show, which makes the mysterious black wig, edgy motorcycle jacket and red leather skirt getup make all the more sense.