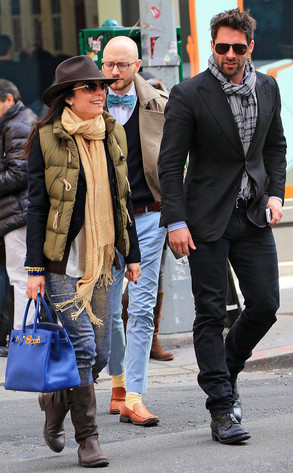 Jackson Lee / Splash News
Kudos to Bethenny Frankel for being able to keep her mind on her work.
The Skinnygirl Daily founder was spotted strolling with her dreamy business partner, Matt Hesse, in New York City today after lunching at Lure Fishbar.
"Matt and Bethenny took a lunch meeting to discuss The Skinnygirl brand," a source tells E! News. The source added the pair discussed "strategy" and "expanding the Skinnygirl empire."
Obviously, Frankel left the curlers at home for this outing.