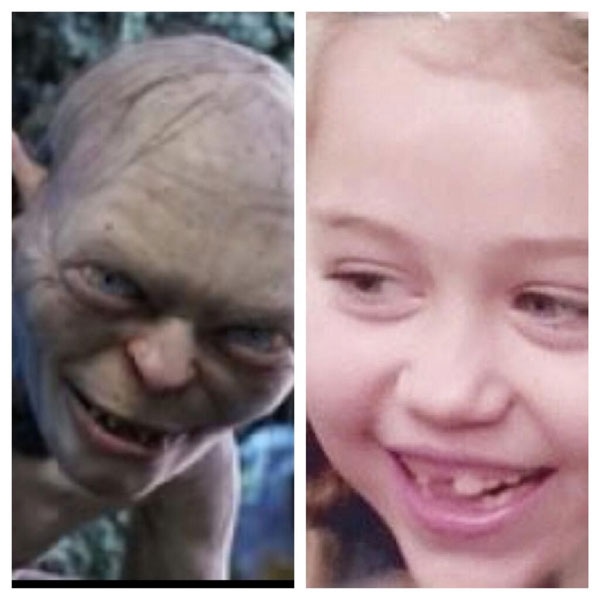 Twitter
It's not the most favored doppelgänger, but we'll take it.
Miley Cyrus, in what we're assuming is an effort to pass the time while waiting to reunite with her beau Liam Hemsworth, began tweeting random throwback photos of herself as a young child. Yes, super cute.
And then she decided to compare herself to Gollum from Lord of the Rings. Yes, super random.
"Bahahahahahha," Cyrus tweeted, before posting a split photo of the same snapshot alongside a picture of Gollum.
And even Miley had to note, "The resemblance Is terrifying." So precious, right?
When she's not comparing herself to decrepit characters, the star is calling on to fans to help ban horse-drawn carriages in New York City by signing a petition. "Miley grew up around animals and with all our horses growing up, so she is very passionate about protecting all animals," mom Tish Cyrus exclusively tells E! News. After tweeting about supporting the cause, Cyrus' fans earned over 6,000 signatures, pushing them over the 100,000 goal.