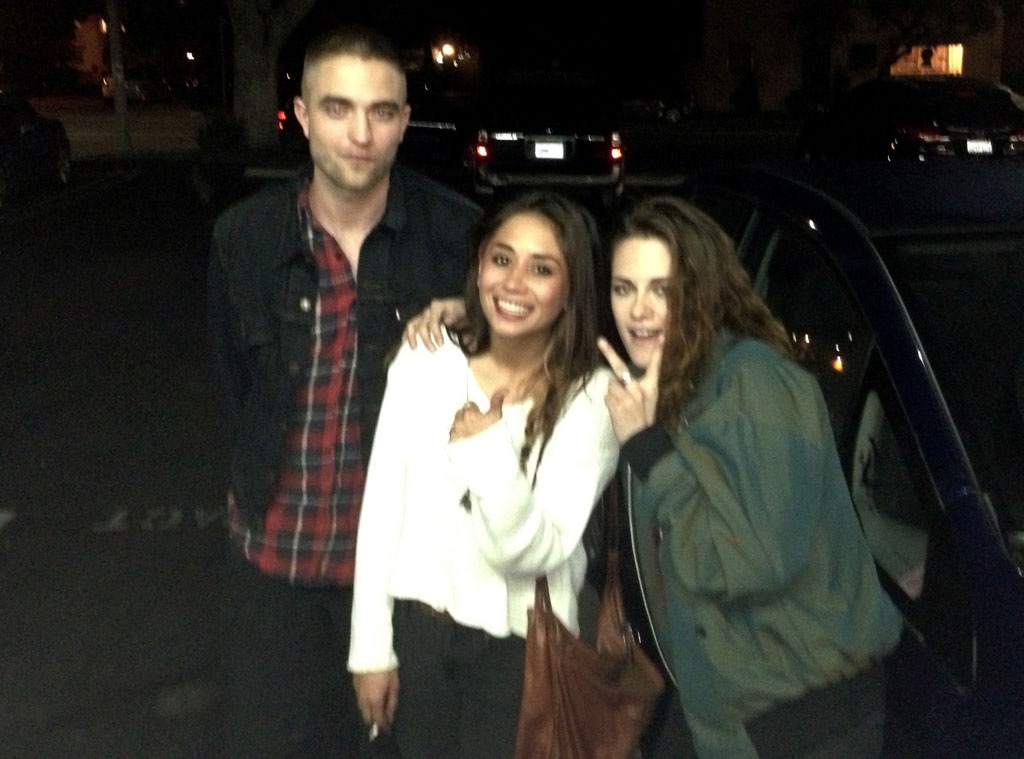 Laura Austin@LAustin_
Finally, order has returned to Los Feliz.
Robert Pattinson is back in the States after two months of filming in Australia and, last night, he and Kristen Stewart enjoyed a group date night at one of their favorite L.A. haunts, Ye Rustic Inn.
"They seemed really happy to be with each other," an eyewitness to the reunion exclusively tells E! News.
"Rob and Kristen were having so much fun together," the insider said. "They sat in the back of the bar in a booth and were laughing.  At one point, they were standing at the bar and were just being normal, as any boyfriend and girlfriend would be with each other.
"They were touchy-feely. She was holding on to his jacket and had  her hand on his back. They were just cute."
And, thanks to Stewart, Pattinson didn't end up being an a--hole.
"My friend is a photographer so she is not shy about going up to people and asking for photos, so she just asked them for one," another fellow Ye Rustic Inn patron told us. 
"Kristen was super nice," she said. "She was like 'You know how many times I get asked that, no problem'. Rob was a little bit more shy. [Stewart] was like, 'Come over here, Rob, don't be an a--hole.' She was laughing and put her arm around me. He smiled and took the pic. She was super friendly."
Later in the night, the lucky bargoer saw Robsten again outside. "At one point I was outside and they were playing around in the street," she said. Stewart "and her friend were, like, racing. They were having a lot of fun."
Reunited, and it feels so good.