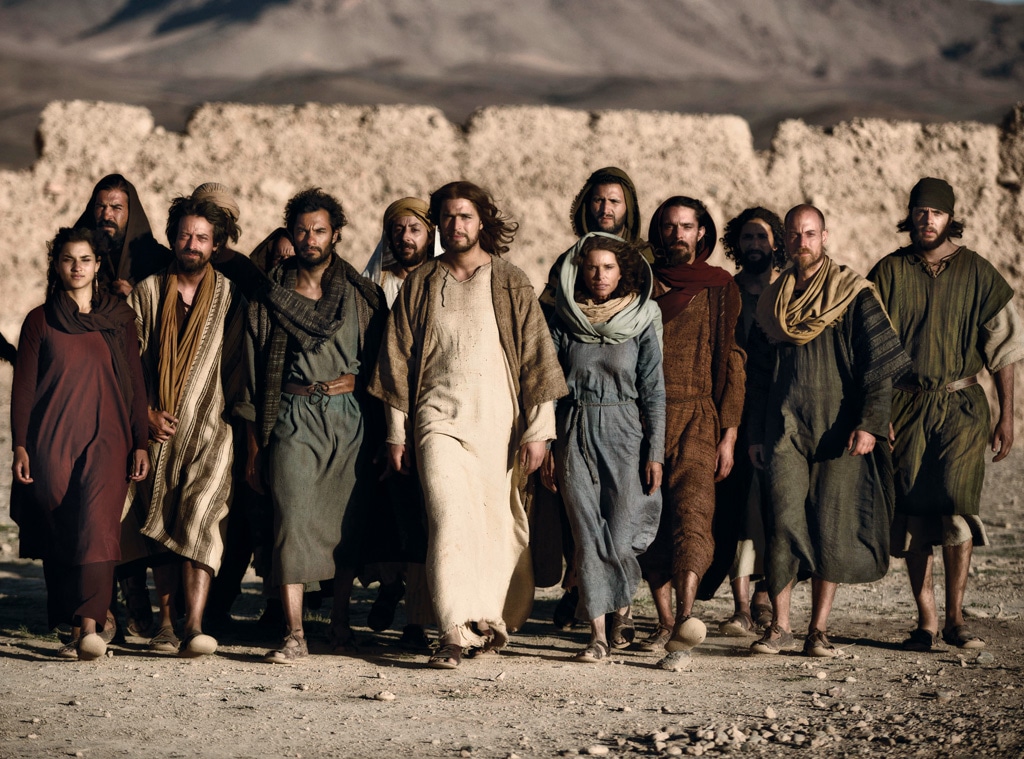 Joe Alblas/A+E Networks, LLC
"It's just silliness!"
That's what mega-executive producer Mark Burnett had to say about the controversy surrounding his new hit miniseries The Bible for the History Channel. The brouhaha kicked up when Glenn Beck suggested that the actor who plays Satan looked a lot like President Barack Obama.
But does Burnett see the resemblance some are seeing between the two men when he cast Mehdi Ouzaani? Plus, what does he think about the whole "Hot Jesus" trend? Find out...
Watch:
"Bible" Producer Slams Obama-Satan Controversy
"That's so silly. It just distracts from Jesus," Burnett tells E! News' Alicia Quarles about the controversy at the "The Bible Experience" opening night gala in New York City.
And Burnett insists that he and the show's producers did not see a resemblance between the actor and POTUS when they were casting  the role. "No, we love the President!" he says. "It just distracts from Jesus. It's just silliness. This is all about the Bible and love!"
Aside from the whole Satan-Obama controversy, the History Channel miniseries has made quite the impact online, thanks to Diogo Morgado, the good-looking actor playing Jesus. In fact, #HotJesus was even a worldwide trend on Twitter!
"Listen, whatever attracts the biggest, youngest audience," Burnett says with a laugh of the trend. "We're going out to airports, to stores, people are discussing The Bible. There's no one in this nation that doesn't know The Bible series is on, and it's touching millions."
Morgado "didn't know" that #HotJesus was trending, but tells us, "I will take it as a compliment!"