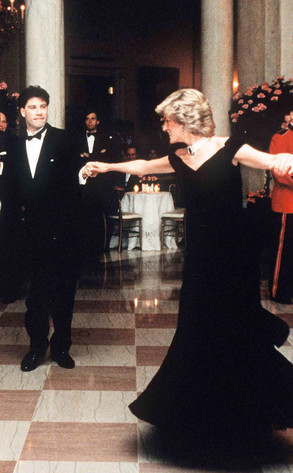 Tim Graham/Getty Images
Talk about a royally expensive way to give your wardrobe a style-boost!
A collection of Princess Diana's most iconic dresses, including the famous navy blue Victor Edelstein gown that she wore while dancing with John Travolta at the 1985 State Dinner at the White House, sold for a whopping £800,000 pounds (or $1.2 million) at a London auction today.
Diana's Edelstein dress fetched £240,000 ($362,424), Kerry Taylor Auctions said, and was bought by an unnamed man only identified as a "British gentleman" who wanted to "cheer up his wife."