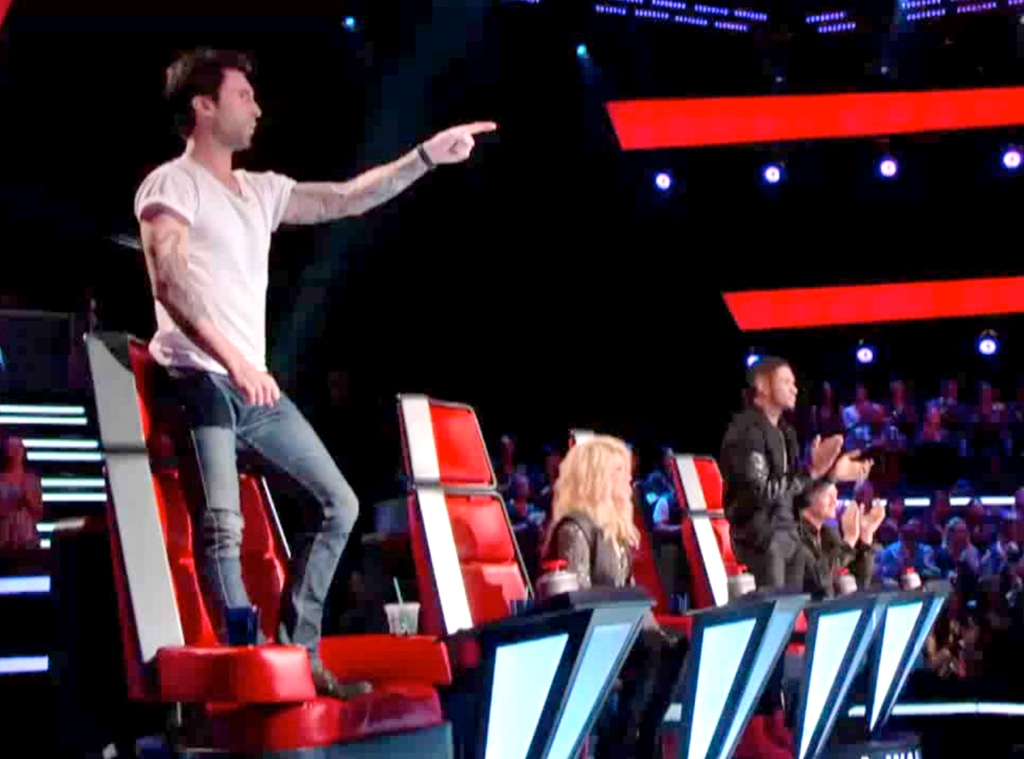 NBC
"You are the first person to ever come on this show and do a Christina song as good as Christina Aguilera."
And with that compliment from Adam Levine, contestant Judith Hill has officially raised the bar sky high for The Voice's fourth season.
In this first-look clip at the return of the NBC reality series, coaches Levine, Shakira, Blake Shelton and Usher all salivate at the idea of winning Hill for their team after her original performance of "What a Girl Wants." Levine even goes as far as saying he will light himself on fire to make sure he gets her. As expected, Shelton loves that idea.
Watch the judges hilariously fall over themselves (seriously, Adam says he'll have a panic attack), to woo Hill to their team in the clip below!
Season four of The Voice premieres March 25 on NBC.
(E! and NBC are both part of the NBCUniversal family.)