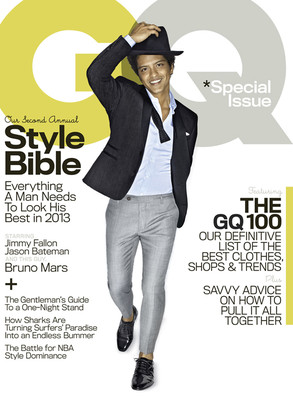 Peggy Sirota / GQ
Bruno Mars isn't afraid to hold back.
The sexy hitmaker graces GQ magazine's April cover and opens up about his infamous cocaine arrest and his passion for penning songs about sex.
"It feels good to sing about," he says of his sex-driven tunes, including his latest hit "Locked Out of Heaven." "It feels…sexy. It puts you in a sexy frame of mind. It feels good to project. Sex is a great party starter."