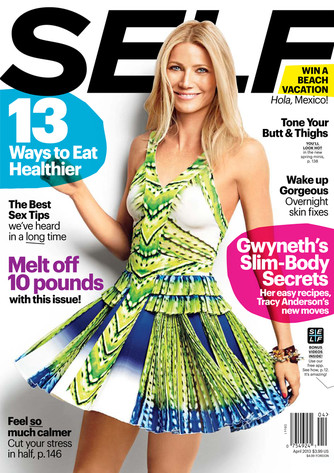 Matt Jones/Self Magazine
Gwyneth Paltrow obviously has an amazing body.
But that's not the only reason the 40-year-old actress and mom is committed to eating healthfully. In a new interview with Self's April issue, the Goop goddess says her clean, unprocessed diet helps her feel better both physically and emotionally.
"A couple of years ago, I got really run down. I had to sing at awards shows, which was fun but stressful. I'd have a Guinness and a beta-blocker every time," she explains. "I also was constantly getting on airplanes, trying to knock myself out with sleeping pills and wine, waking up, trying to sweat it out with exercise and a steam, and then working really hard all day. Eventually, I had a panic attack. My body was like, 'What is happening?'"