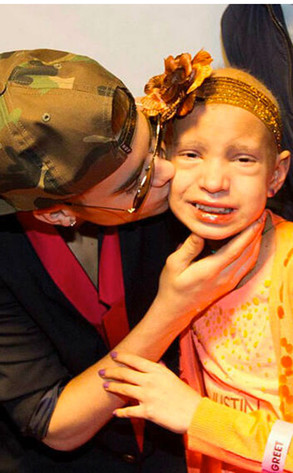 Twitter
Say what you will about Justin Bieber, but you can't deny he's got a big heart.
One of the pop star's biggest fans, Briana Tejada, sadly died of leukemia on Sunday at age 11. But, thanks to a social-media campaign, Briana got a chance to meet her hero, and she also, clearly, left a lasting impact on him.
"Just got news about little Briana," Justin, 19, tweeted Monday. "I was honored to meet her. I know she is up in heaven smiling. #ripBriana #love"