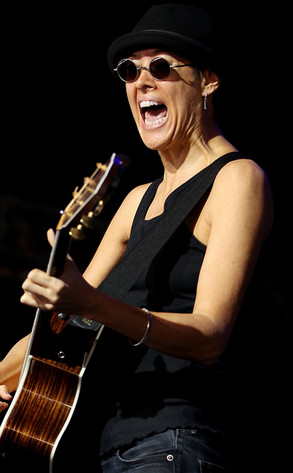 Mark Metcalfe/Getty Images
Michelle Shocked stunned last night in San Francisco—and not at all in a good way.
"I live in fear that the world will be destroyed if gays are allowed to marry," the 51-year-old singer-songwriter reportedly told an appalled crowd at live-music venue Yoshi's.
She summed up by saying, "You can go on Twitter and say 'Michelle Shocked says God hates f-gs,'" according to Matt Penfield, who was live-tweeting the show from the stage. "all cool. 2nd set, she got up went full hate speech," he wrote.