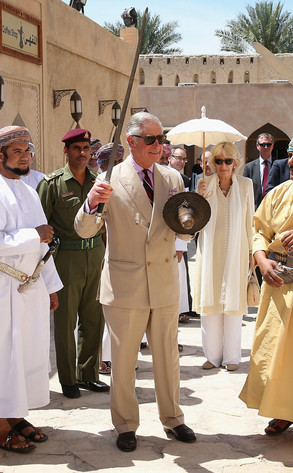 Chris Jackson/Getty Images
A pirate's life for Prince Charles?
Oh no, the Prince of Wales is simply performing a traditional sword dance with a group of locals on a visit to Nizwa Fort in Oman today.
The 64-year-old royal looked highly amused in his strapping suit and shades, happily performing for a group of onlookers.