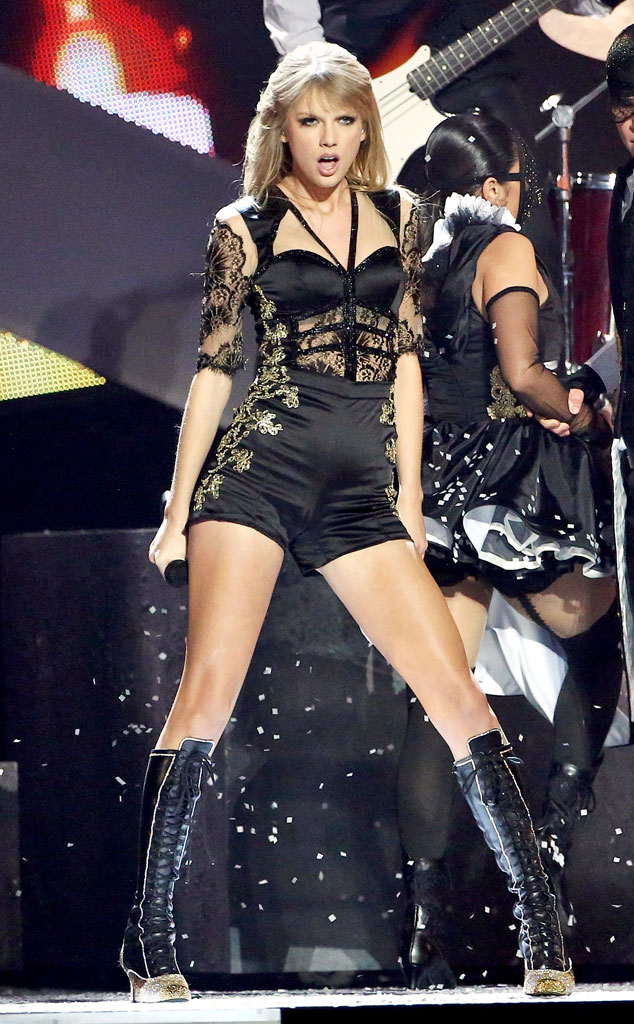 Dave J Hogan/Getty Images
Taylor Swift is finally ready to reveal what's been long suspected about her hit song "I Knew You Were Trouble."
It's about Harry Styles.
The country crooner recently sat down for a revealing interview with the U.K.'s Times Magazine where she discussed her hit single, her much-buzzed about performance at the Brit awards and those never-ending rumors that plague the pop star. 
"It's not hard to access that emotion when the person the song is directed at is standing by the side of the stage watching," she says of her Brit performance where she belted out "I Knew You Were Trouble"—first in a white wedding dress before ripping it off to rock black leather shorts—as her ex-beau was there in the audience.
But that wasn't the only tabloid gossip Swift addresses. She also shared her thoughts on the latest ridiculous rumor, one that claims the singer has a trunk of mementos from past relationships:
"Yeah, I read that, and it creeped. Me. Out…," she said. "When I click on one of those blogs, it makes me feel as if the next article is going to say that I also have a coffin and conduct nightly séances. Like, it creeps me out that people would write that, and that a proportion of them would believe it."
Up next on the rumor report? The talk about Taylor's wardrobe choice for her "22" music video shoot where she wore a green beanie very similar to her ex-BF's signature style:
"I just like to wear a hat sometimes," she says with a smirk. "I mean, sometimes I do things symbolically, as a dig. Other times, I'm just wearing a hat."
So, does the supposed Styles diss at the Grammys (where she reportedly mocked his British accent while singing "We Are Never Getting Back Together") count as one of Swift's "symbolic" moments?
"I mean, here's the thing: not everything has to be explained to death, you know?"
So we'll take that as a yes?