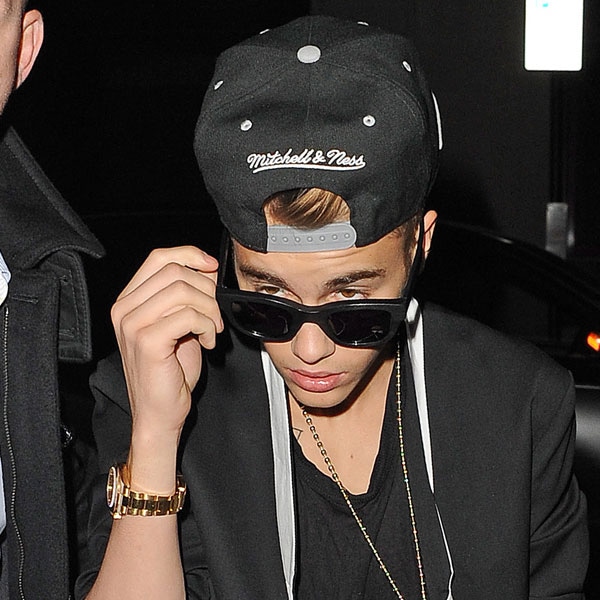 INFphoto.com
Justin Bieber booted for bad behavior?
A report surfaced on Monday that the pop star was kicked out of the Hotel Le Meurice, the hotel he was staying at in Paris.
On his blog, journalist Jean-Marc Morandini stated that it was "a decision by the management of the luxury hotel because of his behavior in the establishment and because of the nuisance caused by the presence of fans around the building."
However, it seems that's not exactly what went down.
"Justin was not kicked out of the hotel. He decided to transfer to the Mandarin Oriental when there wasn't enough security at the hotel to control the crowds," Bieber's rep, Melissa Victor, tells E! News."There wasn't even an underground entrance for him at the other hotel and the security was too lax given the size of the crowds."
What's more, a rep for Le Meurice tells E! News, Bieber "decided to leave Le Meurice yesterday evening. It was his decision. We would have loved to keep him staying here." Rep also assured us there was absolutely "no trouble with him. He had no attitude at all."
On reports of lax or inadequate security to deal with fans, the rep added, "We didn't have any problems. We are absolutely used to having celebrities. We had enough security. We know how to deal with crowds."
Meanwhile, the singer does appear to be enjoying his time in the City of Light.
The 19-year-old retweeted a pic of himself and pals Cody Simpson and Tay James, along with a mystery gal, as they posed in front of the Eiffel Tower. He later wrote, "loving Paris."
Bieber is currently in Paris on the European leg of his Believe tour.
—Reporting by Senta Scarborough