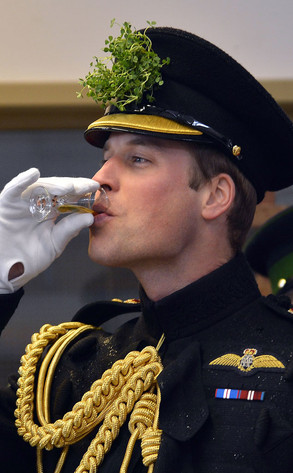 TOBY MELVILLE/AFP/Getty Images
When little girls pretend they're princesses having tea, they sometimes stick a pinky up in the air in an effort to look fancy.
Well, in real life on Sunday, Prince William did just that while sipping sherry. To be fair, the glass the dad-to-be was drinking from was too tiny for all his fingers to fit. Plus, we know Kate Middleton's man was raised with the awareness the pretentious pinky-lift is actually a sign of bad manners.