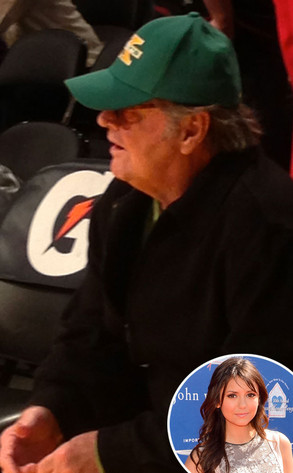 Whosay/Nina Dobrev, Jason Merritt/Getty Images for John Varvatos
Nina Dobrev is no Jennifer Lawrence.
At least, not in Jack Nicholson's eyes. On Sunday, the Vampire Diaries star and Julianne Hough went to the Lakers game, but Nina's request for a pic with Hollywood's coolest man was denied!
"Just asked jack Nicholson to take a picture WITH ME.. He said no. #rejected," the 24-year-old actress wrote, linking to a WhoSay image of Jack, 75, sitting courtside. "Haha so I took a pic of him solo #paparazzi LOL"