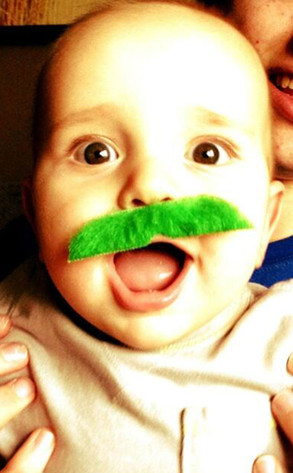 Twitter
Edward Duke Rancic can work a fuzzy, green 'stache like nobody's business.
Bill and Giuliana Rancic's adorable 6-month-old son got in the St. Patrick's Day spirit today by rocking a little green (and super cute, surprised face) for a photo.
"Happy St. Patrick's Day from Baby O'Duke #25percentirish," Bill (who is of Croatian and Irish decent) tweeted.