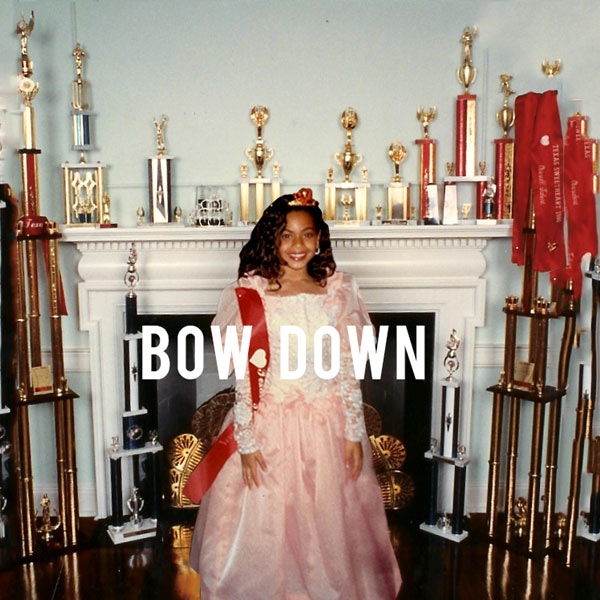 http://iam.beyonce.com
Bow down to Queen B.
Beyoncé is back on the music scene with a Hit Boy-produced track (who also was behind Kanye West and Jay-Z's "N----s in Paris") that's so fierce it's sure to become every woman's anthem this season.
The singer posted her new single "Bow Down / I Been On" today on her website, with artwork that features a younger (possibly Photoshopped) Bey in a pageant gown next to a collection of trophies. 
"I took some time to live my life, but don't think I'm just his little wife," Beyoncé sings on the song, "Don't get it twisted, get it twisted, this my s--t, bow down bitches." 
Oh yeah, she went there!
"I know when you were little girls, you dreamed of being in my world," the superstar also says. "Don't forget it, don't forget it, respect that."
Blue Ivy's mom is gearing up for a massive 42-city tour—aka The Mrs. Carter Show—which will trek through Europe and North America, and kicks off April 15 in Belgrade, Serbia. The tour wraps up Aug. 4 in her hubby's home turf of Brooklyn.
Listen to the track and tell us what you think in the comments!