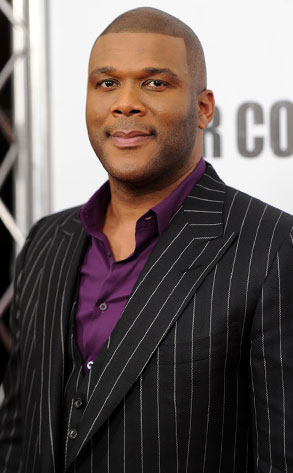 Stephen Lovekin/Getty Images
Hot 'Lanta lived up to it's name again tonight thanks to Tyler Perry's red carpet for his latest flick, Tempation, which E! Online streamed live.
The massively successful writer-director-actor spoke of what he hopes is his "most thought-provoking" movie yet, and gave high marks to Kim Kardashian for her costaring role.
"Kim was very, very professional from Day 1," said Perry.