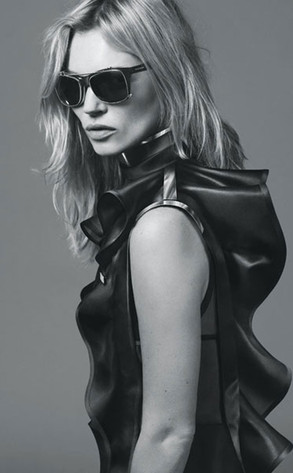 Courtesy: Givenchy
At 39 years old, Kate Moss' modeling career shows no signs of slowing down.
With one quick runway appearance at Marc Jacobs' Louis Vuitton show at Paris Fashion Week, she stole the spotlight from her much-buzzed-about model and fellow catwalker Cara Delevingne, and in the past year, she's booked campaigns for Stuart Weitzman and Versace.
Back in January Givenchy's Riccardo Tisci tapped the stunning supermodel to make an appearance—for the first time in her 25-year modeling career!—in the luxury brand's spring 2013 fashion campaign, and it seems she made quite the impression on the French fashion house, because she's now starring in their eyewear campaign, too.