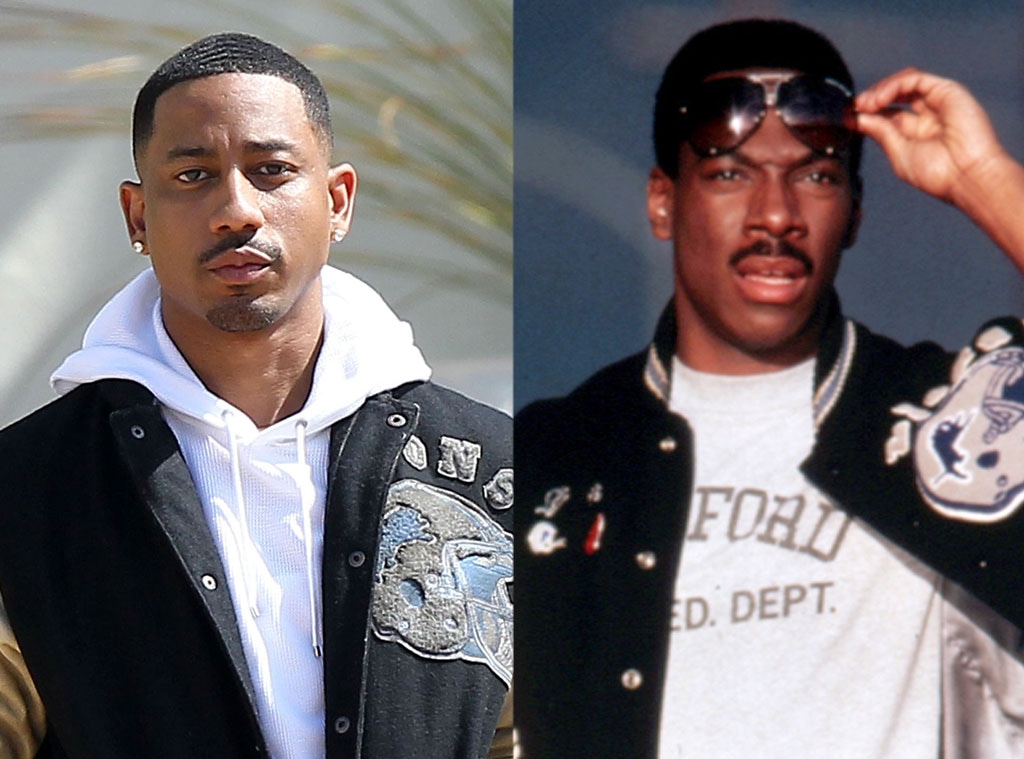 PacificCoastNews.com; Paramount Pictures
There's a new cop in town!
CBS' Beverly Hills Cop reboot has officially started shooting, with Brandon T. Jackson leading the charge as Aaron Foley, Axel's (Eddie Murphy) son, at the center of the new project.
And we've got your first look at Jackson in costume! Let's compare him to his old man back in the day, shall we?!
Beverly Hills Cop will center on Aaron, Axel's blue-collar Detroit police officer son, and his fish-out-of-water efforts to take down criminals in Beverly Hills while living in his father's shadow. 
Murphy will reprise his beloved role of Axel Foley in the pilot, and could potentially recur if the project goes to series.
The Shield and Last Resort creator Shawn Ryan is the reboot's showrunner and Murphy will serve as an executive producer.