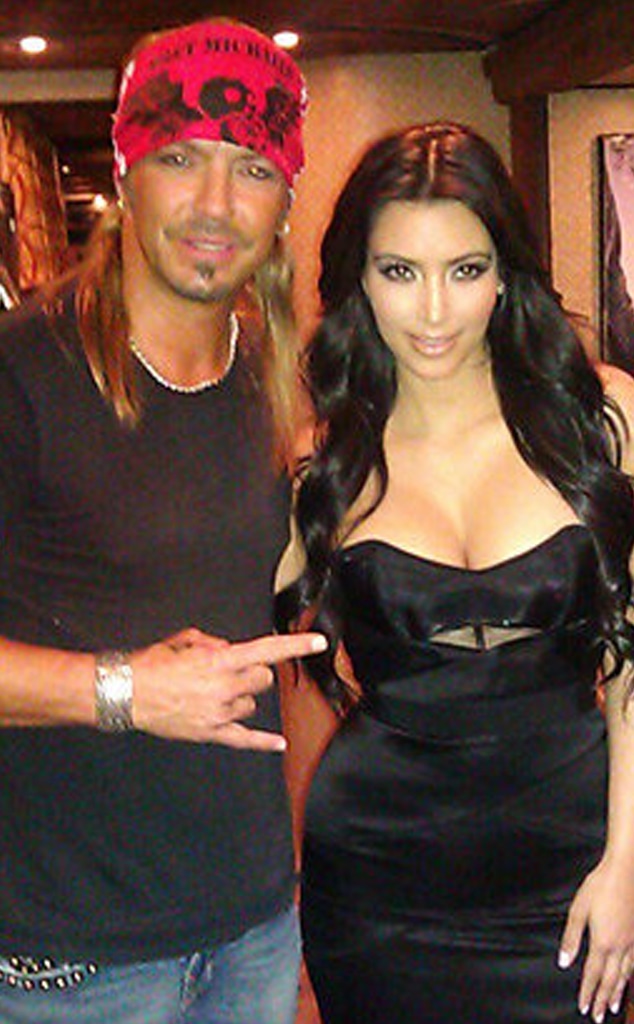 Courtesy of Twitter
Happy Birthday, Kim Kardashian—hey, wait a minute.
The E! star won't turn 33 until October. But on Friday, Bret Michaels tweeted a happy birthday to Eva Longoria (who actually is turning 38 today!) but mistakenly posted a picture of Kim!
The Celebrity Apprentice star quickly realized his error and deleted the tweet. He then posted a new one, writing, that he's, "Wishing a #HappyBirthday to @EvaLongoria. Hope your day rocks!"
Very sweet. Bret, of course, isn't the only one celebrating Ms. Longoria today!  Mario Lopez, Holly Robinson Peete, Kerry Washington and a slew of fans sent their well wishes to Eva.
"thank you everyone for the amazing birthday wishes!" the birthday girl wrote. "i am so grateful to each of you!"
And we want to send out birthday wishes to Michaels himself—the Rock of Love star turn the big 5-0 today. Happy birthday, Bret!