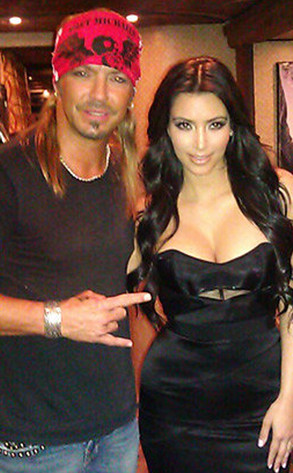 Courtesy of Twitter
Happy Birthday, Kim Kardashian—hey, wait a minute.
The E! star won't turn 33 until October. But on Friday, Bret Michaels tweeted a happy birthday to Eva Longoria (who actually is turning 38 today!) but mistakenly posted a picture of Kim!
The Celebrity Apprentice star quickly realized his error and deleted the tweet. He then posted a new one, writing, that he's, "Wishing a #HappyBirthday to @EvaLongoria. Hope your day rocks!"