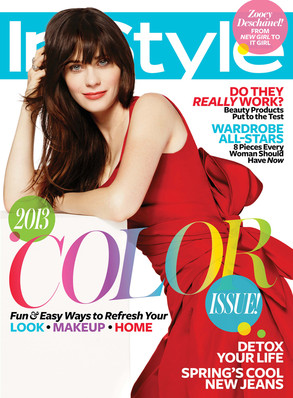 InStyle Magazine
Who's that girl? It's Jess!
Or rather it's Zooey Deschanel looking radiant in a red Carolina Herrera dress on the April cover of InStyle. The glam red gown had us flashing back to her gorgeous Golden Globes Oscar de la Renta dress in the same fiery shade, while the giant bow provides the dose of quirky cute charm we love seeing on the actress.
And given that she has a signature style, it's no surprise she plays by her own rules when it comes to getting dressed. "Style isn't when you buy yourself the most expensive things," she explains in the issue, which hits newsstands on March 15. "It's being creative and able to put together what you've collected."