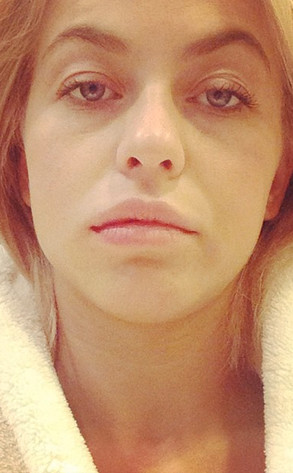 Instagram
Julianne Hough's seen better days, that's for sure.
This past week hasn't been too pleasant for the Safe Haven star, who has experienced some unfortunate and undesirable events, which includes a burglary and a root canal surgery.
"After my Apicoectomy root canal surgery last night," Hough wrote with her Instagram photo. "I've got chipmunk cheeks and Botox looking lips! Ha! Thanks Dr Monempour :)"