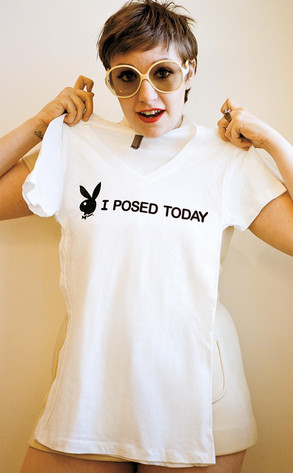 Playboy/Autumn de Wilde
Lena Dunham loves her body!
Yep, the Girls star said in an interview with Playboy's April issue that if given the choice, she wouldn't want to look like a Victoria's Secret model.
"I don't think I'd like it very much," she said of magically waking up one morning with the body of an angel. "There would be all kinds of weird challenges to deal with that I don't have to deal with now. I don't want to go through life wondering if people are talking to me because I have a big rack."